Quote:
Originally Posted by
HARPERC
I'm not well versed in the newer Ar type rifles-How "light" do you suppose a person could get one? .308 class cartridge, without magazine or scope. Has anyone crossed borders with them, and do they scare the locals? Lot of good choices here, with wolves usually being targets of opportunity they get shot with about everything. Hopefully, we'll get some separate season and liberal quotas, and try all these out!
Depends on manufacturer, barrel, stock configuration, etc, i.e., DPMS Panther ...
LR-308 24" bull barrel, empty wt: 11.2 lbs
LR-308B 18" bull barrel, empty wt: 9.65 lbs
LR-308L 18" slight contour barrel, empty wt: 7.9 lbs
Good luck!
Ed
__________________

I voted for my "FREEDOM", "GUNS", and "MONEY" - keep the change - UNK.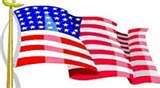 "I am always proud of my country!"
"Leadership Rule #2: Don't be an ***hole." - Maj Gen Burton Field.