Re: Sharing Parents' Proud Moment!
---
Quote:
Originally Posted by
cowboy
Relax Dad and take a BIG BREATH. This young man has earned every second of those next 60 days to flex his wings. There isn't any other young men his age that have earned the right any more.

Wait 7-8 years and listen to his stories on where he's been and what happened and you'll just cringe.

You will always be a Mom and a Dad and will always worry but you've done more than your job as a parent up to this point. Hard part is that Mom and Dad are always important to these young men but we have to realize that they also want to be with the comrades that they went thru hell with for the last 4 years. Wait until he gets some time off after and extended assignment and doesn't come home but goes off to some far away place with some buds - That's tough to take from Mom and Dad's stand point but when you raise them to be tough, responsible and independent - well , let's just say that we as parents have to be supportive and understand.

By the way - don't be surprised in 6 months to a year some fellow female classmate calls trying to locate him at his home residence. It means nothing but the fact that he's made as many female friends as male friends. We've had one gal spend a week here at our house just to chum around and tour Yellowstone with our son and she was engaged. Our son flew to the wedding - said he wouldn't miss it.

Times have changed and it's hard for us old farts to understand sometimes.

BE PROUD and let him make a few of his own decisions and above all BE SUPPORTIVE.

PS: Those travel plans of his could change with a phone call - don't be surprised.
L
L, thanks!
__________________

I voted for my "FREEDOM", "GUNS", and "MONEY" - keep the change - UNK.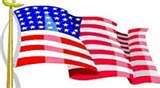 "I am always proud of my country!"
"Leadership Rule #2: Don't be an ***hole." - Maj Gen Burton Field.