A week ago I was shooting my Savage 111F in .300WM with some load developments of .208gr Hornady A-Max and H1000. I fired 9 rounds, 75.5 gr of H1000 being the hottest. As I let the barrel cool off (3 to 5 minutes each shot), I inspected my rifle and found out that my safety is broken.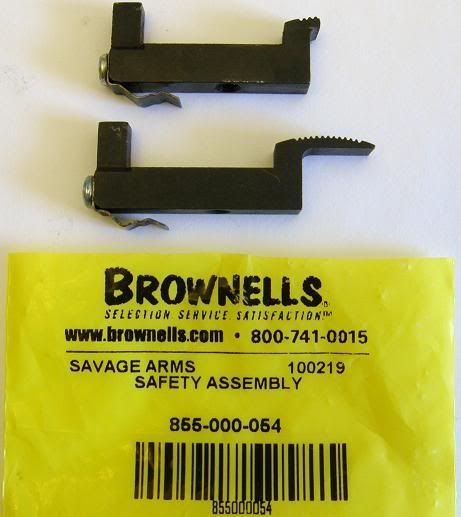 When I pulled the bolt to investigate for any obstruction, esp. in the barrel, I also found that the bolt retaining pin snapped in half.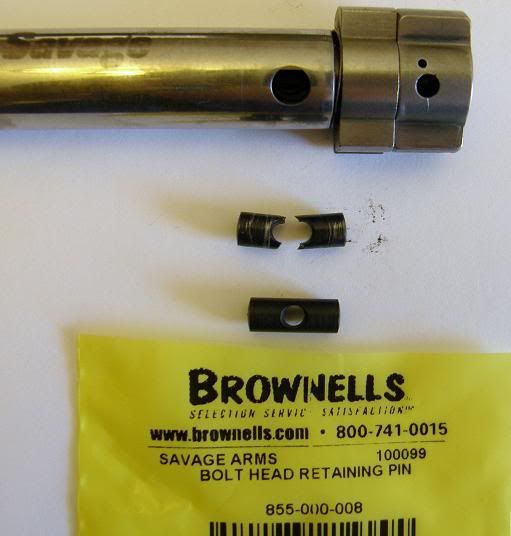 I was using a Caldwell lead sled weighted with a set of tire chains. The set up still have plenty of give that the rifle/stock does not absorb all the recoil.
Anyways, I have it fixed up now and cost me $14 for the safety and $4 for the pin. I was just wondering if anyone have any idea of possible cause(s) so I can watch for or avoid in the future.
I didn't really see anything other than the rifle is almost 20 years old and I was thinking more of metal fatigue or something like that.
Thank you in advance for your insight.
Ed
__________________

I voted for my "FREEDOM", "GUNS", and "MONEY" - keep the change - UNK.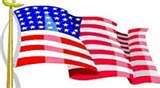 "I am always proud of my country!"
"Leadership Rule #2: Don't be an ***hole." - Maj Gen Burton Field.