Re: A Rock River Christmas ...
---
Quote:
Originally Posted by
Korhil78
Nice!! And she even knows where the trigger finger goes when not firing! (good on her)
I sure hope that is not your flowery stocking in the background!
L
L, thanks!
__________________

I voted for my "FREEDOM", "GUNS", and "MONEY" - keep the change - UNK.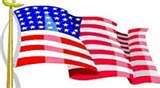 "I am always proud of my country!"
"Leadership Rule #2: Don't be an ***hole." - Maj Gen Burton Field.