Quote:
Originally Posted by
snookntarpon
That is who i have been calling. and emailing.
Ammoland is just a news site.

Thanks for replying to this post, but i still had no luck.
Best
snt
Sorry my bad on the Ammoland, I didn't open the link or know anything about the company other than it make reference as "distributed by Ammoland".
Anyways, I just got off the phone (23 Aug 2013, 0919 MT time) and I talked to their customer service rep --- she gave me the following authorized distributors that sells their ammo ...
Selway Armory
www.natchezss.com/
http://www.luckygunner.com/
Good luck!
BTW, prograde is the same as Bitteroot Valley Ammunition and Components
http://www.bvac-ammo.com/
__________________

I voted for my "FREEDOM", "GUNS", and "MONEY" - keep the change - UNK.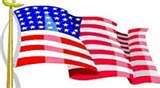 "I am always proud of my country!"
"Leadership Rule #2: Don't be an ***hole." - Maj Gen Burton Field.