Re: please help need input
---
Try sending a P.M. to Jasonprox700, or maybe Icanhitemman. They seem to be well versed in all things AR related. I do not know if either have experience with the particular caliber you need info on, but maybe they know someone who does.
__________________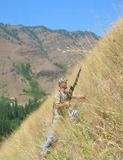 "Its not Rocket Surgery.....'
GOD,GUNS,&GUTTS MADE AMERICA, LETS KEEP ALL 3!winmag
"I have No idea why that cop made me ride in the back seat, when I Clearly called Shotgun!"