Re: Please help an injured service dog (v/l) ...
---
Donations can be made to:

WDFW - KBD Fund,
Attn Capt Bill Hebner
16018 Mill Creek Blvd
Mill Creek, WA 98012
__________________

I voted for my "FREEDOM", "GUNS", and "MONEY" - keep the change - UNK.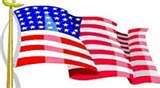 "I am always proud of my country!"
"Leadership Rule #2: Don't be an ***hole." - Maj Gen Burton Field.