Re: MT drawing results are now available ...
---
Quote:
Originally Posted by
NONYA
Me and the Mrs got our buck and doe antelope tags and extra muley doe tags for the area our north ranch is in and I got my extra cow tag for the back yard,looks like the F&G slipped up and gave me a break!
Good on you and the Mrs ... happy safe hunting!
Ed
__________________

I voted for my "FREEDOM", "GUNS", and "MONEY" - keep the change - UNK.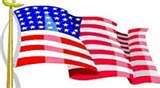 "I am always proud of my country!"
"Leadership Rule #2: Don't be an ***hole." - Maj Gen Burton Field.