modernguns.com
---
They're fairly new but was wondering if anyone ever dealt with them? They seem to have very competitive prices on an item that I am looking for (scope).
They are located at:
Modern Guns (
https://modernguns.com/
)
3044 N. 85th Place
Scottsdale, AZ, 85251
Thanks!
(N.B. - if this violates LRH rules, please delete ... thanks!)
__________________

I voted for my "FREEDOM", "GUNS", and "MONEY" - keep the change - UNK.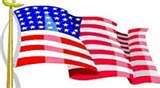 "I am always proud of my country!"
"Leadership Rule #2: Don't be an ***hole." - Maj Gen Burton Field.