Re: McMillan Stock - $$$ ouch ! $$$
---
Quote:
Originally Posted by
Crane
McMillan's turnaround and increasing prices are pushing them out of the market for most buyer's. I'd call Tom Manners. He is excellent to work with. Even if he can't help you I wager he can point you in the right direction. Also Lone Wolf; never used them but hear good things. Talked to the guy on the phone one day. He was a bit abrupt but I likely pulled him off of a mill or something. Nevertheless he answered all of my questions.
E-mailed Manners and Lone Wolf but no response yet.
Ed
__________________

I voted for my "FREEDOM", "GUNS", and "MONEY" - keep the change - UNK.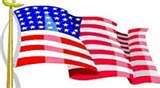 "I am always proud of my country!"
"Leadership Rule #2: Don't be an ***hole." - Maj Gen Burton Field.