Many thanks to all !!!
---
A year ago today is when I joined LRH and I have learned (and continue to learn) from the pros in here ... pros who never hesitate to lend a helping hand.

Thanks again and have a wonderful Christmas and a Happy New Year.

God bless!

V/R

Ed
__________________

I voted for my "FREEDOM", "GUNS", and "MONEY" - keep the change - UNK.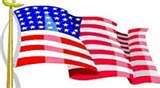 "I am always proud of my country!"
"Leadership Rule #2: Don't be an ***hole." - Maj Gen Burton Field.