Kudos to Sam's Club ...
---
Apparently, our local SAMs Club is letting military personnel in to shop without a SAMs card because of the commissary being closed.
Nicely done SAMs!! Proud to support our military
__________________

I voted for my "FREEDOM", "GUNS", and "MONEY" - keep the change - UNK.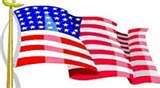 "I am always proud of my country!"
"Leadership Rule #2: Don't be an ***hole." - Maj Gen Burton Field.