Indian dish experiment ...
---
Sauteed pork in tikka masala curry with creamy tomato, lemon, carrots, apple slices, cilantro, and other spices + steamed brown rice.
__________________

I voted for my "FREEDOM", "GUNS", and "MONEY" - keep the change - UNK.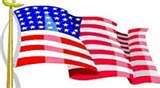 "I am always proud of my country!"
"Leadership Rule #2: Don't be an ***hole." - Maj Gen Burton Field.