Yes, their website is under construction but you can contact them via ...
Local: (406) 777-2106
Toll Free: (800) 856-2857
Fax: (406) 777-3908
Hours of Operation
8am to 5pm M-F (Mountain Time)
Email Addresses
Orders:
orders@thehuntingshack.com
However, they are closed on Labor Day.
__________________

I voted for my "FREEDOM", "GUNS", and "MONEY" - keep the change - UNK.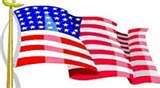 "I am always proud of my country!"
"Leadership Rule #2: Don't be an ***hole." - Maj Gen Burton Field.