Re: Greybull Precision Stock Giveaway?
---
Ya...................... I noticed the same thing. Maybe things have been hectic during hunting season? I dunno, but Im sure someone here knows more.
__________________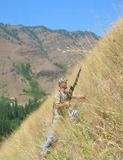 "Its not Rocket Surgery.....'
GOD,GUNS,&GUTTS MADE AMERICA, LETS KEEP ALL 3!winmag
"I have No idea why that cop made me ride in the back seat, when I Clearly called Shotgun!"