Re: God and Guns
---
That didnt sound like any Skynyrd song Ive ever hered..........BUT I LIKE IT!!!!! Im gonna have to try and find that cd. (of course if youve seen my signature)....well,
Ya Im gonna like it!
__________________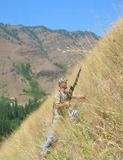 "Its not Rocket Surgery.....'
GOD,GUNS,&GUTTS MADE AMERICA, LETS KEEP ALL 3!winmag
"I have No idea why that cop made me ride in the back seat, when I Clearly called Shotgun!"