Re: Empty Nest
---
Quote:
Originally Posted by
MSU Marksman
I work in a college town (but not for the university) and the students have started coming back for fall semester. All I can say is be thankful you didn't have daughters.
Indeed, my wife and I are very thankful and blessed.
Ed
__________________

I voted for my "FREEDOM", "GUNS", and "MONEY" - keep the change - UNK.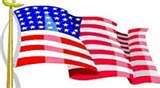 "I am always proud of my country!"
"Leadership Rule #2: Don't be an ***hole." - Maj Gen Burton Field.