Heads up to our board members, we have a small store front that we are hosting a grand opening at. Food and drink provided, please RSVP if possible. Come on by and lets talks some hunting.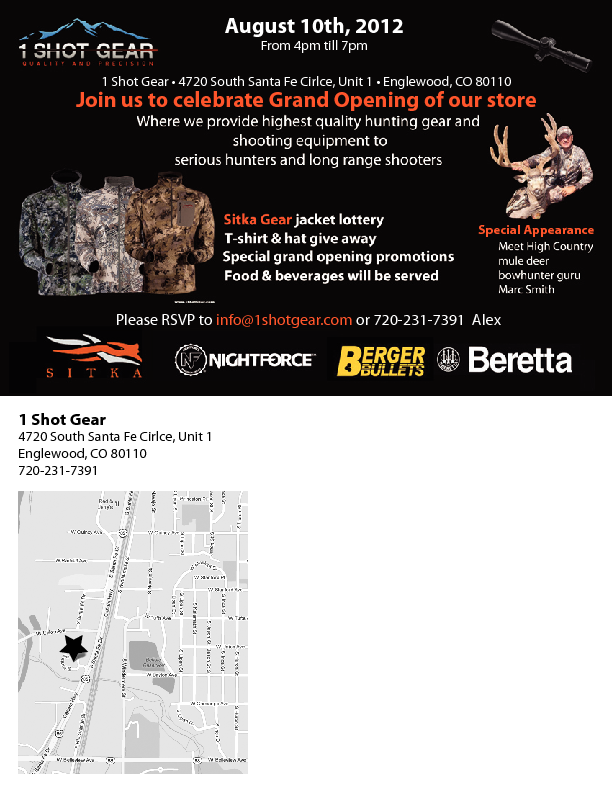 __________________
1ShotGear.com - Website
Email for Special Offers and Price Quotes
Don't forget to inquire about special pricing, we offer discounts to all Long Range Hunting Members.
Your 1Stop Shop for Premium Hunting and Shooting Gear
Facebook: 1 Shot gear