I always seem to see critters like the one in the pic when I have a doe tag. Usually drop tines and all. I hunt to fill the freezer but I'll give it time and try for a good bodied 4x4 or better, even if it is a small racked deer. We get a LOT of small racked deer here, so I have no problem putting them in my freezer.
Back in '06 I cored a 5x5 that couldn't go over 100 inches with my 300win, 30 seconds later his uncle steps out with a 200 inch rack. Pissed to say the least. Odd thing on that hike was I knew the deer were there well before I saw them as I could actually smell the buck must. Same thing with a fork I shot at sun-up on the last day out about ten years back near Initial Rock. Put a 30 cal. hornady through the slats, get up on the deer, and there's a good 5x5 500 yards out wondering why his little cousin hit the deck.
Quote:
Originally Posted by
Broz
I snuck up on this one once and let him sleep.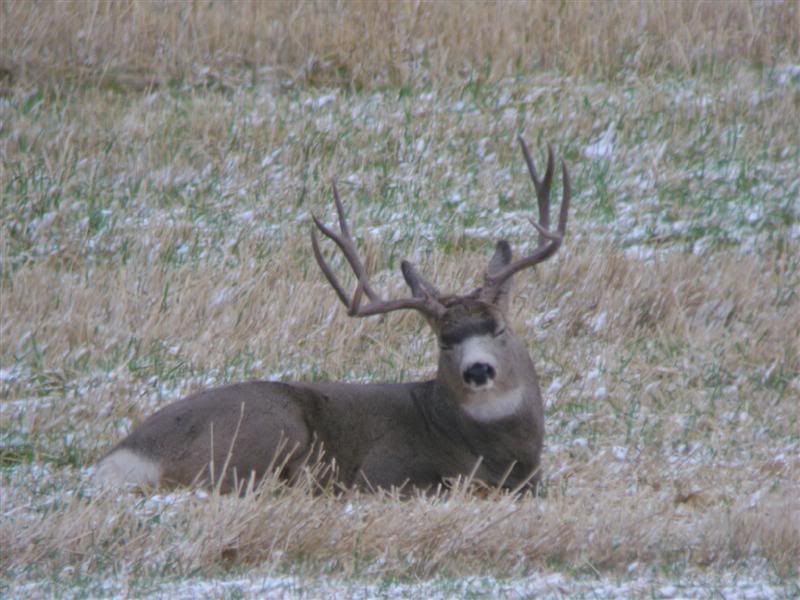 He was with 20 head of does and I wanted him to pass on some of what he would grow into. The very next morning he wandered off the ranch and he was shot.
This year we took a load of elk deer and antelope. I helped many hunters fill their tags. I drew no B tags. So I passed on some bulls, and some mule deer smaller than I wanted to take, and let my wife fill the freezer. So yeah, I agree that sometimes you just need to give them a chance to grow. But if my wife had not gotten her Bull I would be eating one I shot as I am also a meat hunter.
Jeff