Re: Bob Munden past away.
---
Quote:
Originally Posted by
cowboy
I had the good fortune of seeing him do his thing in person a number of times. AMAZING - he was for real. He may have been as good of a pistol smith as he was at quick draw.
Rest in peace Bob - the old mining town of Butte has lost one of it's true characters.
We used to frequent Butte on swim meets when my sons were in high school but never had a chance to his place a visit
Bob Munden
He's in bigger skies now!
RIP Mr. Bob Munden.
__________________

I voted for my "FREEDOM", "GUNS", and "MONEY" - keep the change - UNK.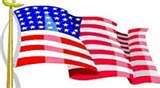 "I am always proud of my country!"
"Leadership Rule #2: Don't be an ***hole." - Maj Gen Burton Field.