I feel like a wimp complaining about 14" of snow, but I think Portland has 10 snow plopws fopr the city!
Here is the wife, kids, and I with the snopw man.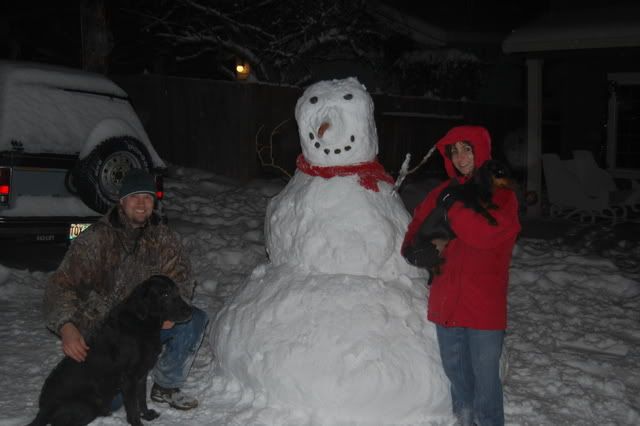 A pic I took at Multnomah Falls.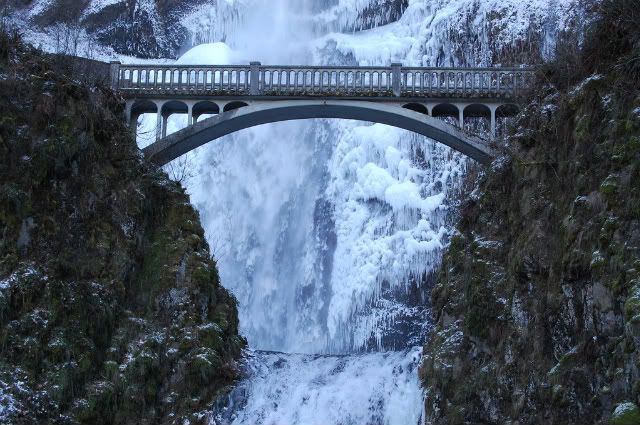 And lastly my back deck. The poor Weaner dog couldn't make it down the steps to go the bathroom.