3,000 pounds NM elk !
---
Got this from another forum ...
Quote:
quote:Originally posted by victorlvlb

Come to NM , you might bag a 300# mule deer, or a three thousand # elk. Bring money, are ranchers, farmers, and state need it.

I've lived and hunted elk in NM but have never heard or seen anywhere close this guys claim.
__________________

I voted for my "FREEDOM", "GUNS", and "MONEY" - keep the change - UNK.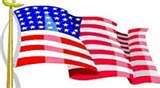 "I am always proud of my country!"
"Leadership Rule #2: Don't be an ***hole." - Maj Gen Burton Field.