I've always zeroed my rifle at 100 yards, but after reading Kirby's post on another thread that he does his at 500, I wondered, How does the rest of the guys here set their zeroes! After all I have two groups that I've shoot a couple of days ago with both my 308 and 338 that validates Kirby's method. I was aiming at the center square.
Here's the 338 Lapua's 3 shot group - 1" low about 2" left could be the wind!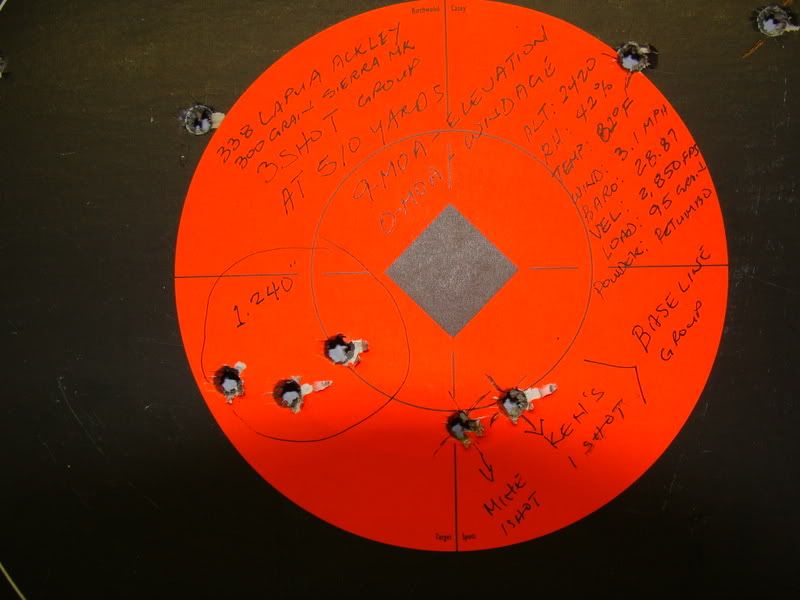 Here's the 308 Winchester 3 shot group - 1.5"high about 1/2" right could be spindrift and scope click error!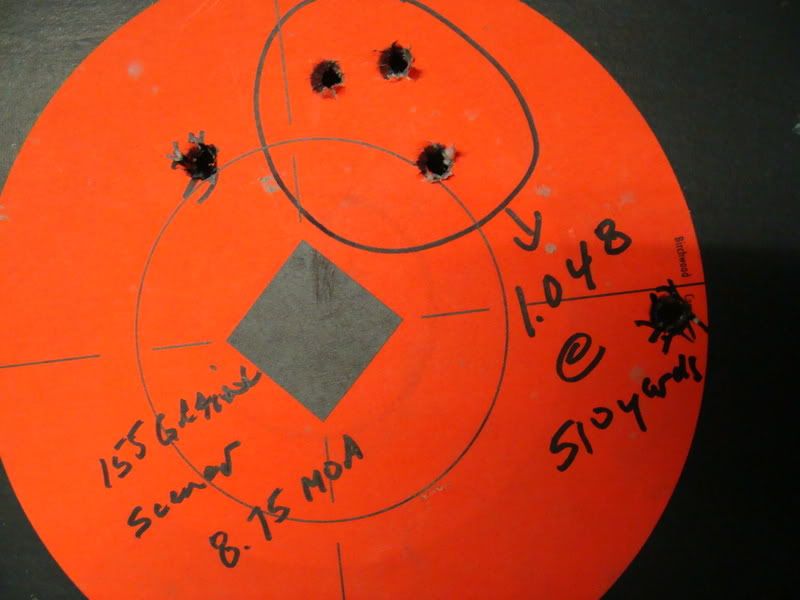 Need help in analyzing the group. The condition were about the same although it was a week apart.