Quote:
Originally Posted by
woods
Don't know where I picked this up but here it is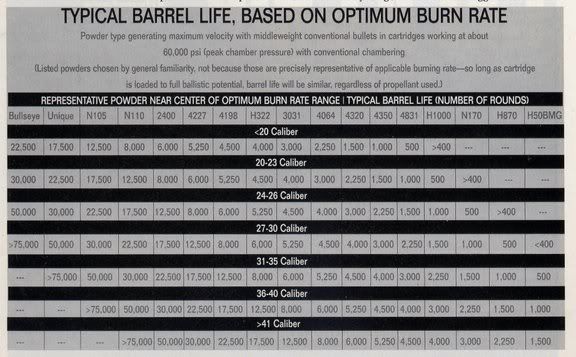 Might convince a few to use faster powders
Just curious ,What is the source of this chart?
I have never had a barrel that was gone at only 400 rounds and I was wondering
How this data was compiled and by whom.
It may be computer generated and not real world results.
Just curious.
J E CUSTOM