Quote:
Originally Posted by
Tyler Kemp
If we guess the ultra light 458 bullet to be 150 grains with a BC of .1, here's how it looks:

Muzzle-3500 fps, 4167 ft-lbs
100 yards-2540 fps, 2148 ft-lbs
200 yards-1737 fps, 1005 ft-lbs

OUCH!
Such a bulelt in a 458 Socom woiuld have military or LEO uses for breaching doors and locks. I've experimented with a 50 Beowulf shooting 36 grain teflon balls at 5000+ fps. They're like little grenades at 25 feet but nearly harmless at100 yards. They're good for targets where heavy slower bullets leave a hole but don't do much damage. On big game at short range it would most likley give surface wounds which might be lethal but not quick kills.
Here are pictures of three of the Lehigh bullets which I also posted on the 458 Socom forum. The problem for most people shooting the low drag solids besides twist rate is trying to fit them in a magazine. Note the 582 grain Lehigh solid in a 458x2 American case. It will just fit in a Rem 700 long action, the same OAL as a 458 Lott or the 7mm STW (shown).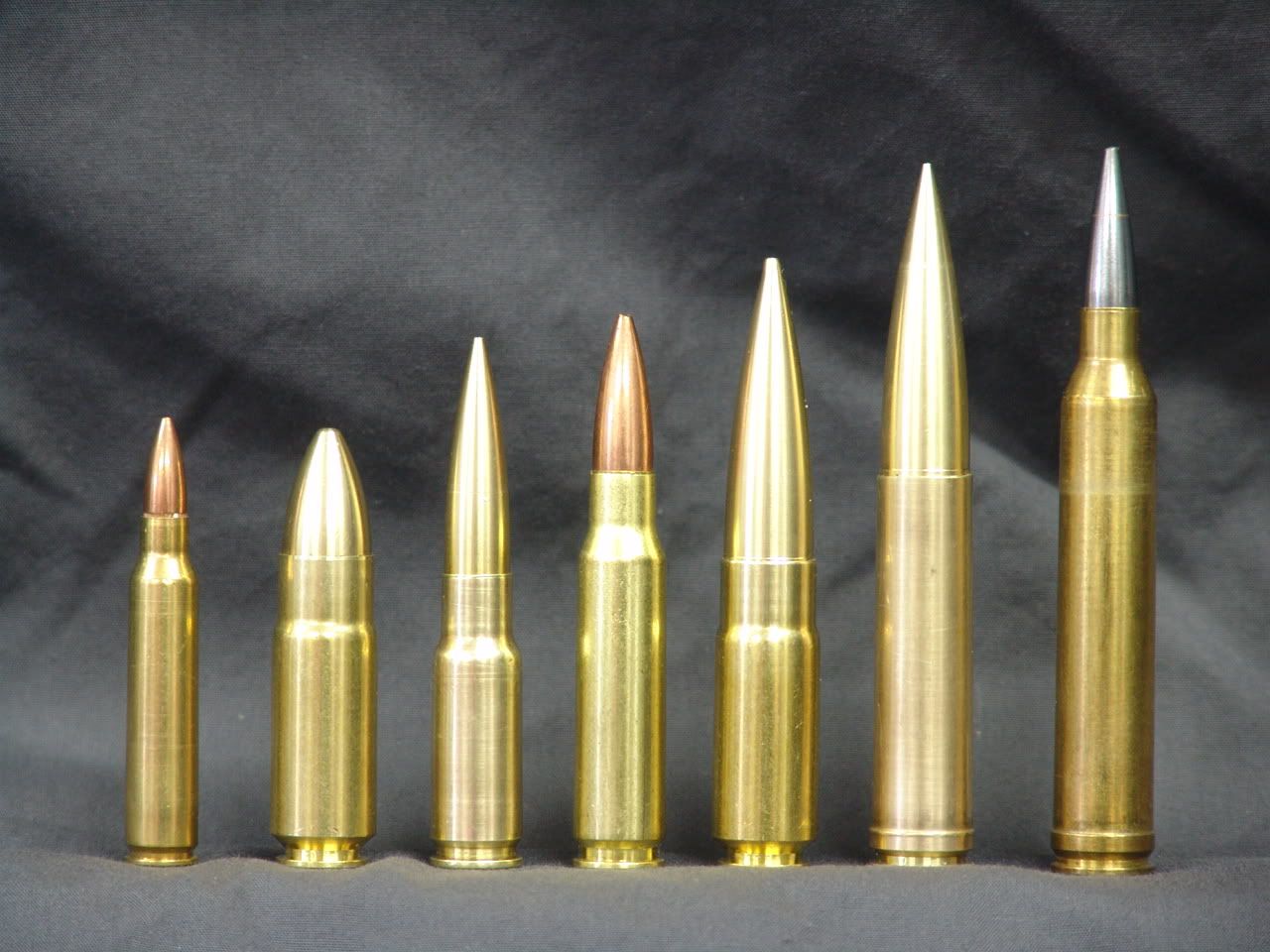 From left to right is a 223 Rem, 458 Socom with 280 gn Lehigh spitzer, a 338/7mmBR with with 245gn 338 Lehigh boattail (subsoinic) , 308 win, 458 Socom with 582 grain 458 Lehigh boattail (subsonic), 458x2 American with the 582 grain boattail (subsoinic) , and a 7mm STW. The "standard" cartridges are for size comparison and are close to SAAMI spec length.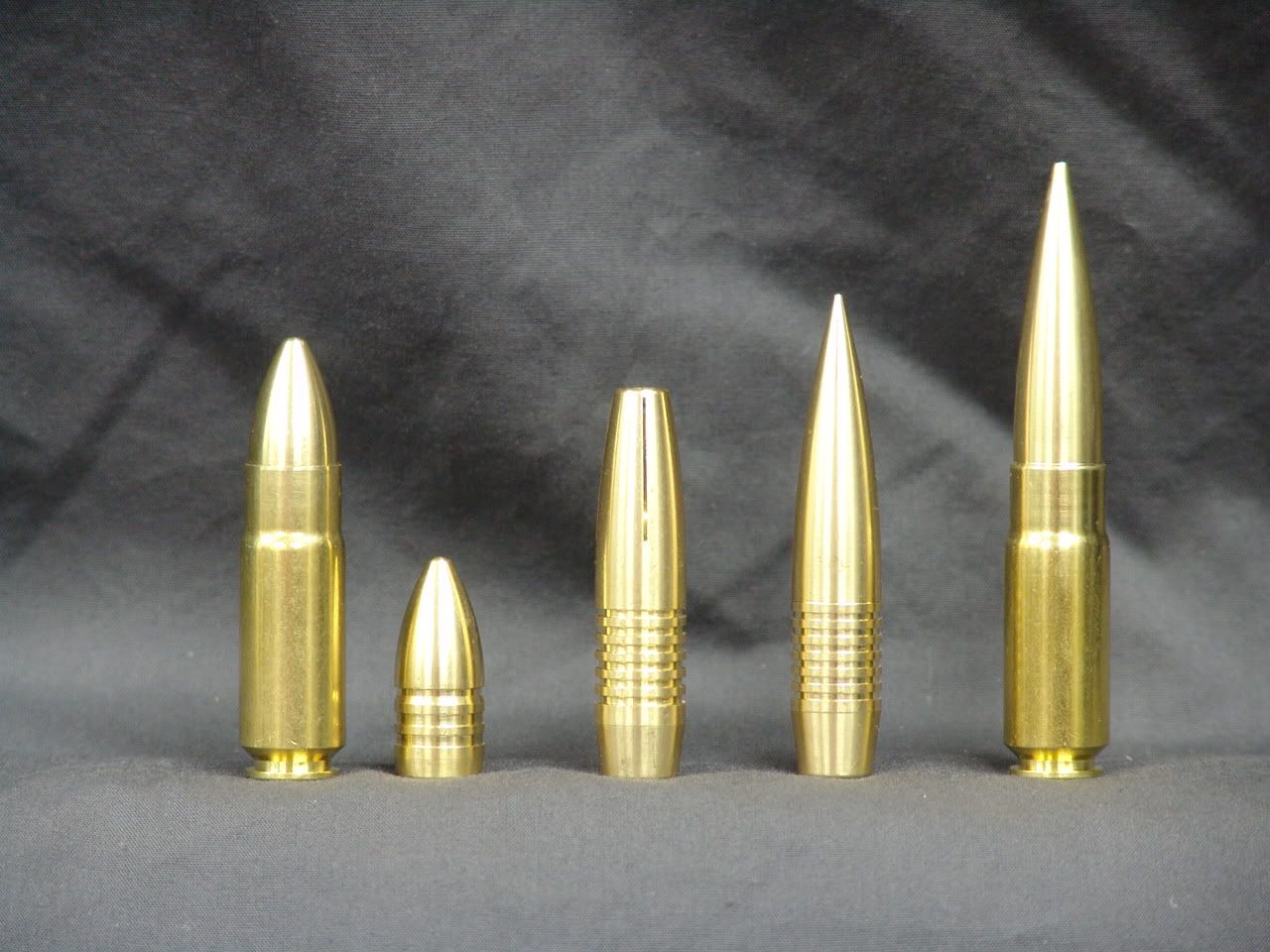 This picture is three of Lehigh's 458 bullets. 280 grain spitzer, 528 grain extreme expansion hollow point, and 582 grain boattail. McDrag calculations for the 582 shows a G1 BC > 1.0 both subsoinic and over 2000 FPS. McGyro gives requried 10" twist subsoinc and 12: at reasonable supersonic velocities. 9" is requried for transsoinic muzzle velocties.
I have no concerns about barrel damage but possibly about fouling. Dave (Lehigh owner) told me one of his customers uses Imperial sizing wax as a bullet lube in the shank grooves for shooting subsonic. Engraving and bore friction forces on large solids is significant.