Re: Two more muzzle brake questions
---
Quote:
Originally Posted by
270winshort
If you switch to a side port with hole on top type of brake you will need to cut and re-crown the barrel anyway so the new break can be indexed, so your

__________________

I voted for my "FREEDOM", "GUNS", and "MONEY" - keep the change - UNK.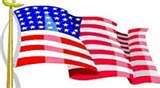 "I am always proud of my country!"
"Leadership Rule #2: Don't be an ***hole." - Maj Gen Burton Field.