Re: Trophy Bonded Tip
---
Quote:
Originally Posted by
Gibbsfan
I think speer's new bullet is the deep curl if i'm not mistaken.
I havent hered of that one yet.
Got any feedback on nickle jacketted bullets, and barrel life?
__________________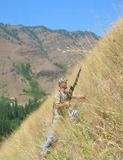 "Its not Rocket Surgery.....'
GOD,GUNS,&GUTTS MADE AMERICA, LETS KEEP ALL 3!winmag
"I have No idea why that cop made me ride in the back seat, when I Clearly called Shotgun!"