Re: titanium vs stainless muzzlr brakes?
---
Quote:
Originally Posted by
spdrman
Wondering if anyone knew the weight difference between the two and if anyone knew a place to find TI brakes
That depends on size but here's something that might give you a general idea;
Weight in pounds per cubic foot comparison ...
SS (18-8) = 492.21
Titanium = 283.39
So, if you take the ratio, the TI is that much lighter.
(SOURCE:
http://www.coyotesteel.com/assets/im...rcubicfoot.pdf
)
... and if you want an actual weight of a TI muzzle brake, contact
http://elkmeadowperformance.com/index.html
__________________

I voted for my "FREEDOM", "GUNS", and "MONEY" - keep the change - UNK.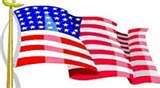 "I am always proud of my country!"
"Leadership Rule #2: Don't be an ***hole." - Maj Gen Burton Field.