Re: tight twist .270 barrels
---
Lilja makes 1:8 twist (
Lilja Precision Rifle Barrels - Caliber and Twist Rates
)
I have a Lilja 30", 1:8 twist, 3-groove in my .270 AI pushing the 175 Matrix VLDs in excess of 3000 FPS and have been very pleased with it.
Pac-nor also makes 1:8 5 groove (
PAC-NOR Barreling, Inc. - Barrels We Make
)
Good luck.
__________________

I voted for my "FREEDOM", "GUNS", and "MONEY" - keep the change - UNK.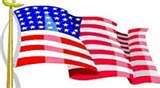 "I am always proud of my country!"
"Leadership Rule #2: Don't be an ***hole." - Maj Gen Burton Field.