Re: Sako 300 Win Mag Issues?
---
Mine is 1:11 with 23 1/2" factory barrel and seems to like 180gr and heavier 0-.010" off the lands. Below group is at 100 yards with 71.5 H4831SC, 200 NAB, and CCI250. Load was developed a couple of years ago and haven't had a chance to further explore it.

I hope you have it resolved soon. Good luck

Ed
__________________

I voted for my "FREEDOM", "GUNS", and "MONEY" - keep the change - UNK.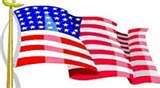 "I am always proud of my country!"
"Leadership Rule #2: Don't be an ***hole." - Maj Gen Burton Field.