Savagekid,
Welcome to LRH and enjoy! Lots of good folks here that are always willing and able to lend a hand.
Excellent advise from Joe King (hi there neighbor
). A friend had his Ruger M77 MKII in .280 accurized and AI'd by WPA in UT. I developed a load for him and was shooting well within 1 MOA at 300 yards ... didn't get a chance to stretch it further because he went overseas. He was very pleased with it though.
If I were you, since you're going to re-barrel it and seems like this is not going to be your last project, you can stay with the .270 Win or go AI. Get the right barrel twist and take advantage of the 165gr (1:9) and 175 gr (1:8) Matrix VLDs and soon to be available Berger VLD (IIRC, it's going to be 170gr ??? but I'm not sure). You might also want to consider to true/blueprint the action since you're going to re-barrel it. Not many gunsmith work on Ruger actions (IIRC, it has something to do with the truing tooling requirements). If you can find a gunsmith that is set for it, I think it is worth it, otherwise, one of those Savage actions will better serve you.
My gunsmith is putting together a .270 AI for me and will be sporting a 30'' Lilja barrel, 1:8 twist, 3-grove, and #6 contour (.750" at the muzzle) to take advantage primarily of the 175gr Matrix VLD bullets.

Check out this awesome article ...
270 Win For Long Range Shooting
Good luck in your project and studies!
Ed
__________________

I voted for my "FREEDOM", "GUNS", and "MONEY" - keep the change - UNK.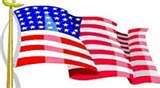 "I am always proud of my country!"
"Leadership Rule #2: Don't be an ***hole." - Maj Gen Burton Field.