Re: Please Critique my 338 build
---
Quote:
Originally Posted by
grit
I would up the barrel contour to a five, maybe a six. Flute it and shorten it to hit target weight. Skip the light contour, it's too whippy for the big case and bullet.

Don't see a brake. That baby's gonna need brakes. Any side port design for prone shooting.
+1! #6 contour with be my preference.
__________________

I voted for my "FREEDOM", "GUNS", and "MONEY" - keep the change - UNK.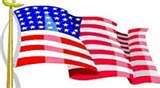 "I am always proud of my country!"
"Leadership Rule #2: Don't be an ***hole." - Maj Gen Burton Field.