Nice shooting Dan!
The 150 gr ABLR's were quite impressive out of my 280AI. MV is 3100 fps and .5 MOA accuracy.
They produced DRT kills on some crop damage WT deer this past summer. Here is the first kill with the 7mm 150 gr ABLR. 275 yds. Notice the beans still in her mouth!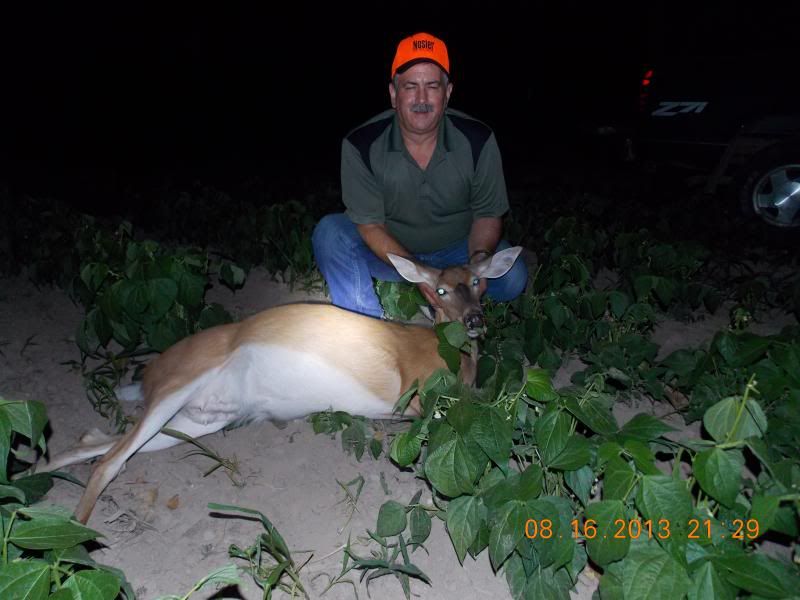 I think the 150 gr ABLR is just about perfect for my requirements. I'm sure the 175 gr ABLR would work well for me but I don't think I would get enough speed out of the 280AI case.
JD338