Re: New Rifle won't group ...
---
L! Yep, and it takes only one for others to piggy back on and next time you know we got ourselves a zombie thread.
__________________

I voted for my "FREEDOM", "GUNS", and "MONEY" - keep the change - UNK.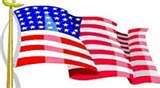 "I am always proud of my country!"
"Leadership Rule #2: Don't be an ***hole." - Maj Gen Burton Field.