Re: New build, .300 win mag or a .338?
---
Quote:
Originally Posted by
sgtsquarepants
Thanks for the info. I've decided to go with the 300 win mag. I really appreciate everyone's reply. Thank you!
Excellent choice of caliber, I too am a big fan of the .300 Win Mag (my go to cal
) and have two of them.
Good luck!
Ed
__________________

I voted for my "FREEDOM", "GUNS", and "MONEY" - keep the change - UNK.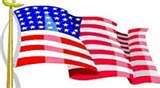 "I am always proud of my country!"
"Leadership Rule #2: Don't be an ***hole." - Maj Gen Burton Field.