Millet LRS 6-25x56, 20MOA EGW Base, TPS 35mm Rings, Rifle Basix trigger, Factory Savage 112 300wm 26" Barrel, NSS Heavy duty recoil lug, Choate US stock, shrewd brake.
Action was from a Model 110 7mag, new 112 300wm barrel from Northland Shooter Supply and Recoil lug.
Finally got my scope in the otherday so i hurried up and threw it on and got it level. Grabbed my ammo and headed to the farm.
Wobbly Bipod, its not exactly made to fit but it was better than nothing..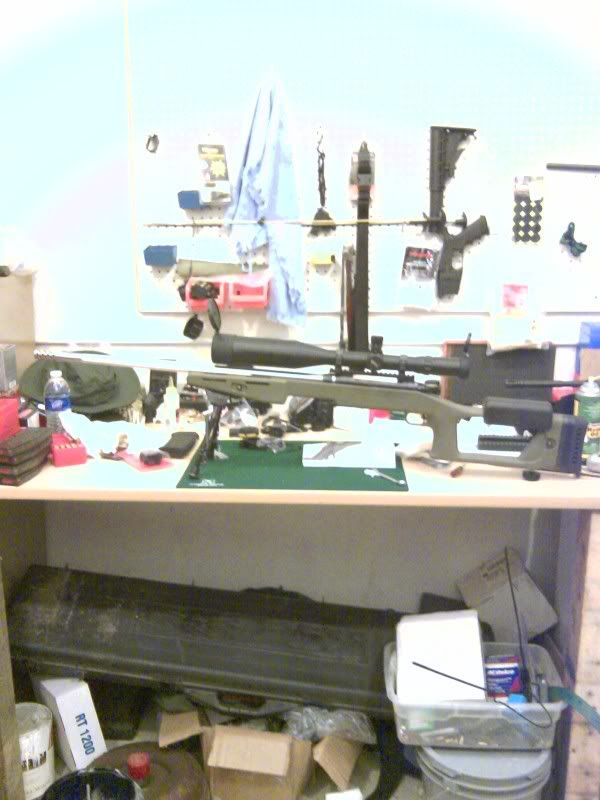 Recoil management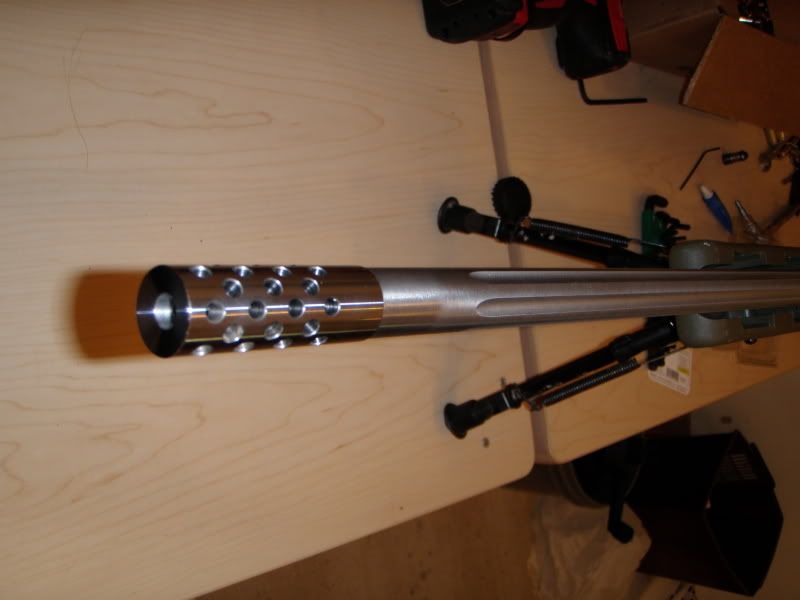 190gr SMK, 68grs H4831, BR-2, RP Brass.
Threw these reloads together to get a feel for the gun. Gonna chrono today, also have some loads starting at 68grs up to the listed max of 73grs. All seated the same depth, 3.510"
9 rounds after sighting in.. And no i wasnt aiming for that target, actually aiming for the one below that black circle about 20" lower. Its got a 20MOA Base and i got the windage right shooting at 50yds and it was about 10" high then..
IF i didnt count that one high right, it was about 7/8" group. with it, its 1.25".
Hope to have a load figured out soon. I shot the rifle 6 times Friday with no scope just shooting at the sand bank on the creek, Shot 4 rounds at 50yds getting it sighted in, and the 9rds at 100yds. So its got a total of 19rds down tube so far.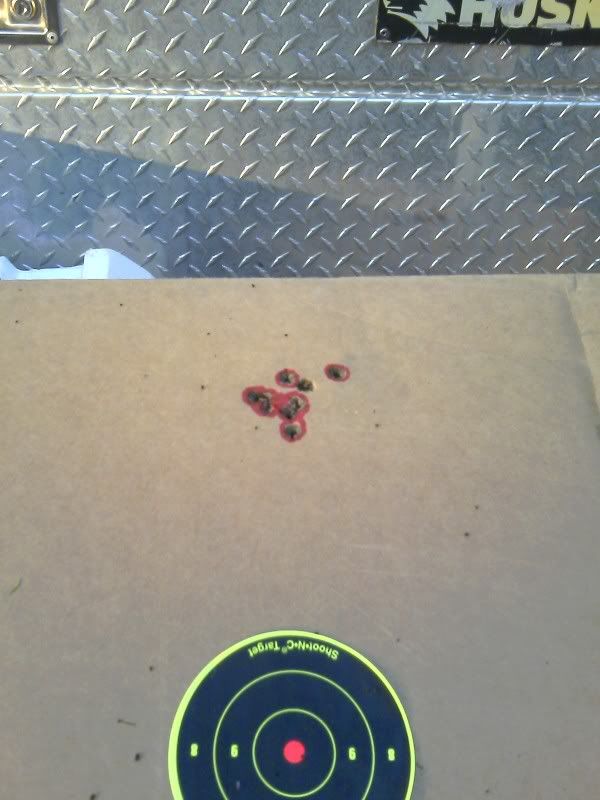 Shot it at 300yds tuesday
worked up a load with 210gr Bergers
1.6" was the best with 71grs of H4831, Win LR, RP brass. 2750fps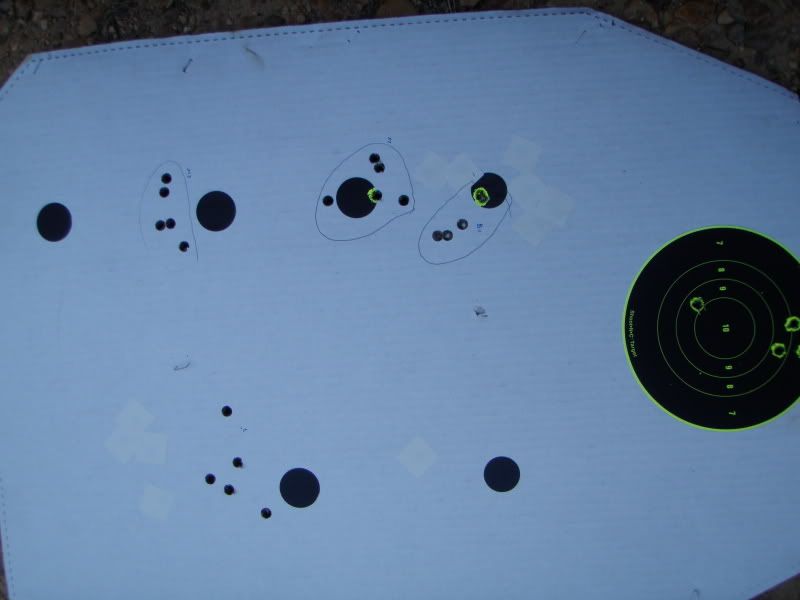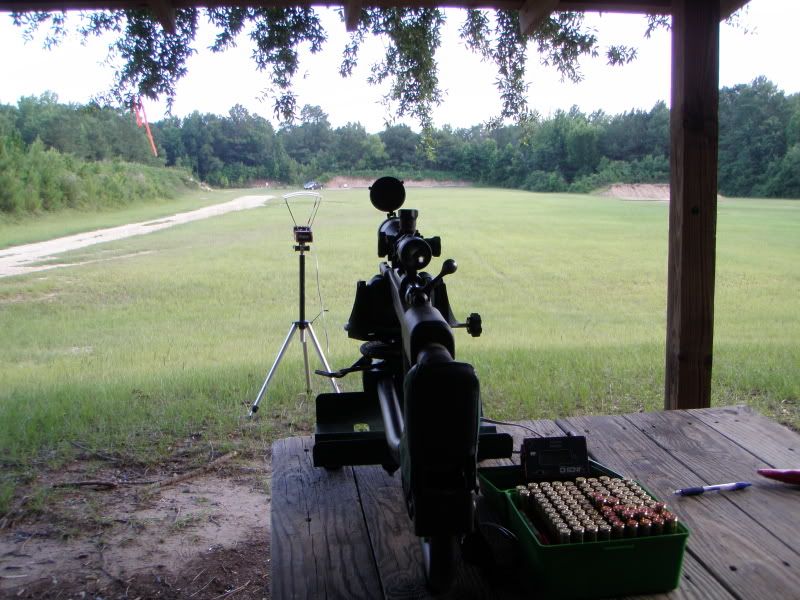 Yesterday i tried a different seating depth and it seems to average 1.75" at 300yds with the Bergers.