Results.........you be the judge.
This test was to compare the terminal performance of Sierra 300 gr SMKs and 280 gr HATs and was made possible by tillroot1 on this forum.
The process was not easy and was very time consuming until I got the containment correct. After that it was bang dig, bang dig.
24" of wetted media was placed about a foot behind the chrono.
Reduced loads were developed to create down range velocities. How far down range is up to you. I'll give the velocity and you put on your chart at whatever distance it is for your load.
The media worked very well giving very similar penetration results that occurred on the pig. However the pig was @ 100 yds and full tilt muzzle velocities were used.
Bullets entered the media through a small window backed with a piece 1/16" Rubbermaid waste plastic waste basket. It seems like a good material.
Another piece of the wastebasket was place 14" from the front of the media. Pulling this divider revealed which area of the media to do the search. It simplified the search immensely.
My general conclusion regarding SMK performance is that it's as been repeatedly posted. Some like it some don't. Sometimes it explodes into pieces of shrapnel some times it doesn't.
A 300 gr SMK impacting at 2175 FPS w/18" penetration and the 14" barrier. This bullet was coming apart well before the barrier. Note the multiple penetrations and the distance between them. Note the shard stuck in the barrier. Bullet parts on shown on the front of the barrier.
Typical SMK performance.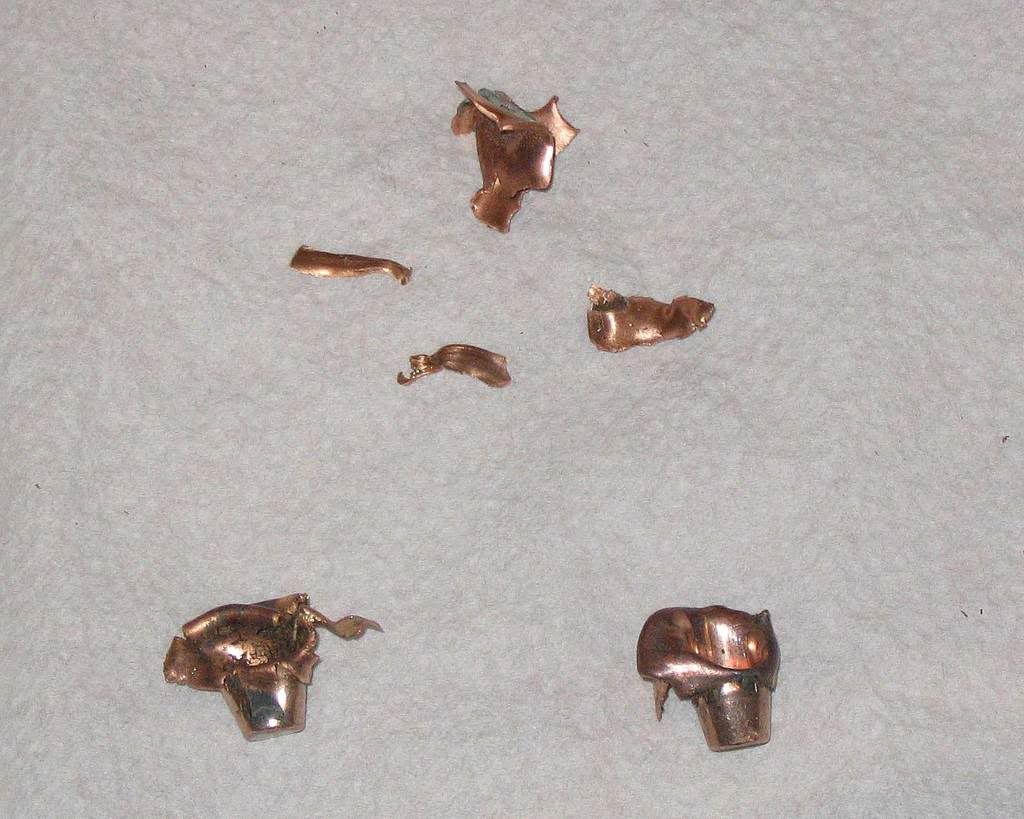 The Introduction mention finding the AT of a Hensen. Here it is with the rest of the body. The impact velocity is unknown and its penetration is un known.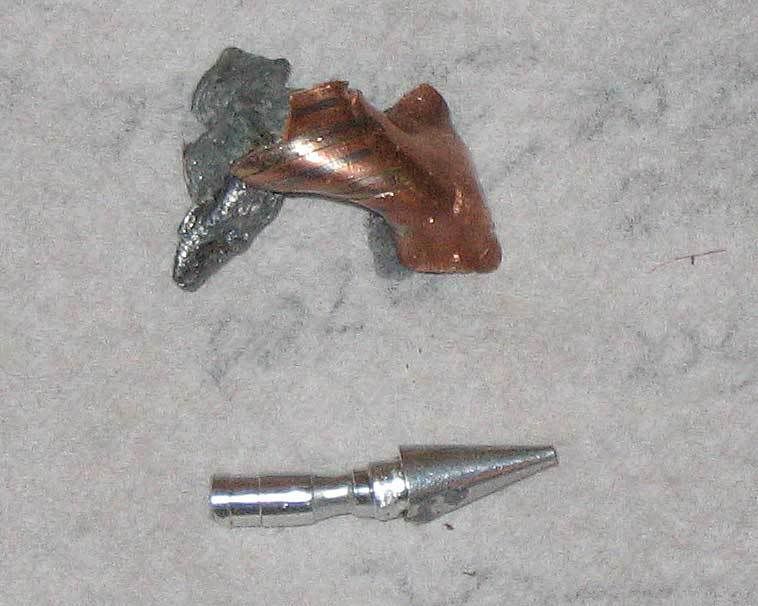 This HAT penetrated a full 24 1/2" and was imbedded in the playwood at the back of the media. It is shown with the 14" position divider to show the orientation of the bullet at that depth. Impact velocity was 2044 FPS.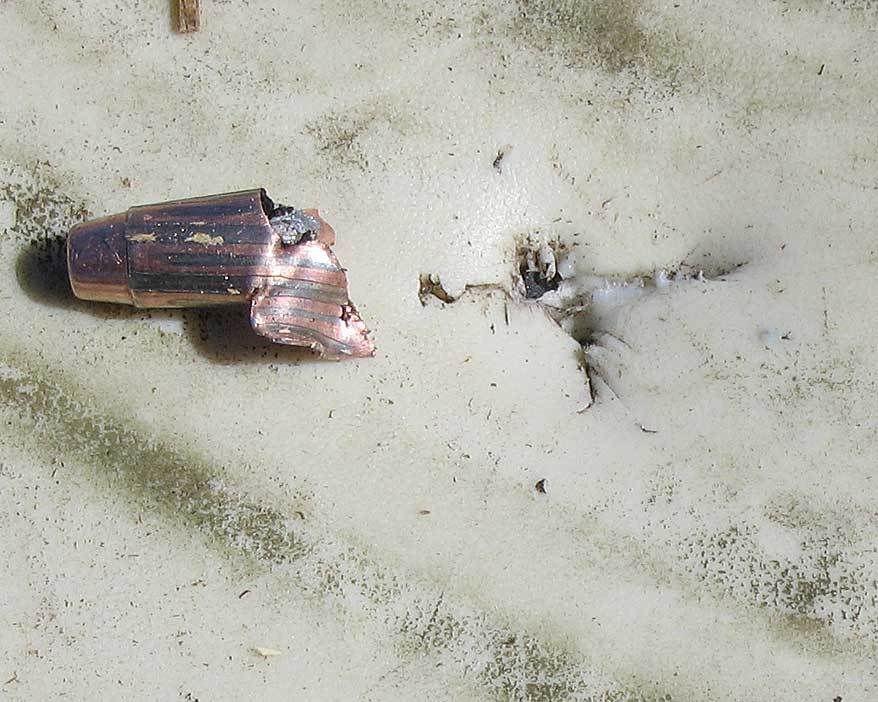 Only 6 images allowed per thread 2 more are provided in the next thread.