Re: mcgowan vs pac nor barrels
---
Quote:
Originally Posted by
timmymic
So if i were to go with one of these nicer barrels how much improvement in accuracy should i expect over a stock remington varmint barrel?!?!
Quote:
Originally Posted by
Derek M.
Well, your question is dependent on more than just the barrel, such as who is building the rifle for you? What are the other components? etc.

That said, there is, in my opinion, a truly remarkable difference in a custom barrel by a top tier company v. a factory Remington barrel.

I do not own and will not shoot a rifle that is factory. Just my preference.
I agree!
I have a 30" Lilja 3-groove 1:8 in my .270 AI and am very pleased with it.
__________________

I voted for my "FREEDOM", "GUNS", and "MONEY" - keep the change - UNK.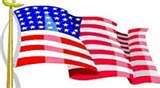 "I am always proud of my country!"
"Leadership Rule #2: Don't be an ***hole." - Maj Gen Burton Field.