Hello gents,
Just want to tell you guys about a riflesmith in Claremore OK who barreled my brother's new squirrel gun. We shot it Sunday morning and initial testing shows good potential. Specs are as follows:
FN SPR action from CDNN with Near MFG 20moa rail and 8-40 screws.
Bartlein barrel, 5R chrome moly, gain 8.25-7.5" twist at 26" OAL, .243 WIN.
Short Action Customs bolt knob.
Manners T4A with CDI DBM and AI mag bedded by yours truly.
SWFA SS 5-20x50 in a Spuhr ISMS mount.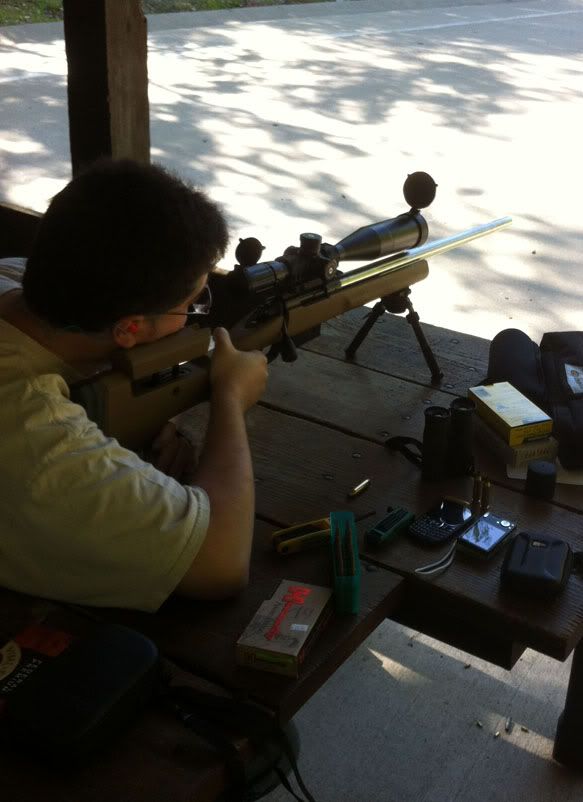 These three shots are # 11-13 down the tube off a bipod with rear bag from a novice shooter @ 100yds. Ammo is Corbon 115 DTAC factory in Lapua cases. We think it's a good start. Lots of work ahead.
Mr. Karamitis can be reached at 918-638-3812. MKaramitis at aol.com