Re: Lead sled?
---
Quote:
Originally Posted by
Boss Hoss
LOL---

I saw your post and the link back to the Lead Sled. Funny thing is I compete IBS 1K BR and have never seen one and never have even heard of one being mentioned or shown on a single persons equipment list nation wide ever.

If it works for your program then that is what is important.. Hell none of my rifles have the sling swivels installed unless I am in the mountians lol because they hang up on the bags. My good wood rifles all use flush detachable swivels.
I wish I can afford the ones you guys use in the BR circuit.
__________________

I voted for my "FREEDOM", "GUNS", and "MONEY" - keep the change - UNK.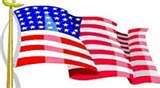 "I am always proud of my country!"
"Leadership Rule #2: Don't be an ***hole." - Maj Gen Burton Field.