Re: JLK and DTAC bullet questions
---
Quote:
Originally Posted by
kalindark
Just because It's 2013, doesn't mean everyone has stopped using dtacs. I'm sorry that it took a year to get my rifle and test some loads. Old info is still good. I'll go to gun smithing school so I can build a rifle in a month or so. Then I may stay current on my posts.
Unless it's hijacked, stay on course to help the OP in a timely manner. No one is saying not to use the bullets. If you feel compelled to update us on the the JLK and DTAC bullets for all of us to use, by all means simply start a new thread. in doing so, you're not only current on your posts but also have ownership of the thread.
__________________

I voted for my "FREEDOM", "GUNS", and "MONEY" - keep the change - UNK.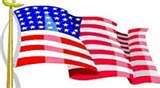 "I am always proud of my country!"
"Leadership Rule #2: Don't be an ***hole." - Maj Gen Burton Field.