Re: G7 bc for .277 165 grain matrix vld
---
Quote:
Originally Posted by
MuleHunter
Norma brass for the WSM. Fed 210GM primers. .020 off the lands.

H1000 for both cartridges.

270 Win. Win brass, br-2 primers, .020 off the lands.

Work up in small increments like .2 gr

Im very anal about load prep with charge weight, brass prep, and bullet sorting. The Win is shooting .35 MOA, the WSM is 1/4 MOA or better.
Cool! What's your starting powder charge? Many thanks!
Ed
__________________

I voted for my "FREEDOM", "GUNS", and "MONEY" - keep the change - UNK.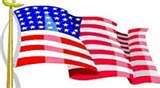 "I am always proud of my country!"
"Leadership Rule #2: Don't be an ***hole." - Maj Gen Burton Field.