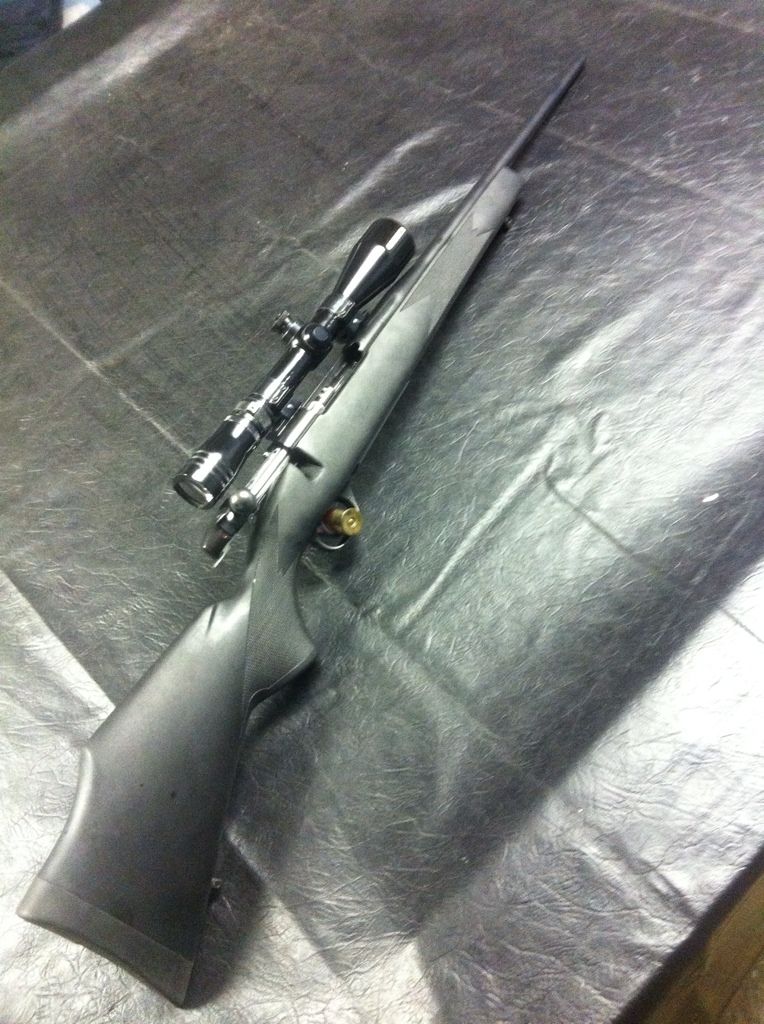 Here's a pic of the rifle. I was using this scope on my weatherby vanguard .243 earlier this year. The scope held it's zero fine on that rifle. And I was able to dial elevation out to 450yards. Thats as far as i can shoot. It tracked like it should and It would return to zero. I don't have any doubts in this scope.
The trigger on the .308 is nice and crisp. All my shooting is done off a Harris bi-pod. I was using a rear bag for these groups. Shooting prone,body inline with the rifle, finger applying slow steady pressure, I fire at the Bottom of my exhale.
My next trip to the rang I have someone with me and have them fire a group or
Two.