Re: do we have a vendor list on LRH?
---
Yes, in Free Classifieds - Buy or Sell ... under Sponsors Marketplace section.
__________________

I voted for my "FREEDOM", "GUNS", and "MONEY" - keep the change - UNK.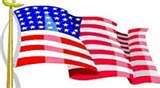 "I am always proud of my country!"
"Leadership Rule #2: Don't be an edited." - Maj Gen Burton Field.