Re: custom stock painting, someone good?
---
Quote:
Originally Posted by
300 ultra
I just had my Greybull stock painted by ARPredatorhunter on here and it turned out amazing. his website is
http://OnTargetCustoms.net
Price, Quality and turn around time is hard to beat. My gun is the ninth one down on his portfolio pics.
Holy crap! That guy is GOOOOOD!
__________________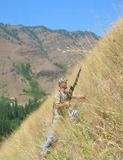 "Its not Rocket Surgery.....'
GOD,GUNS,&GUTTS MADE AMERICA, LETS KEEP ALL 3!winmag
"I have No idea why that cop made me ride in the back seat, when I Clearly called Shotgun!"