My 505 Gibbs muzzleloader routinely shoots sub MOA @ 3k fps using a 150 grain 8mm Sierra Game King bullet.
My most accurate bullet was a bullet that I machined from free machining brass based on a Flatau design. I was concerned that the internal pressure could rupture this design and have not tried it on game.
Here is a picture of my first attempt which were made from copper, but they were too soft: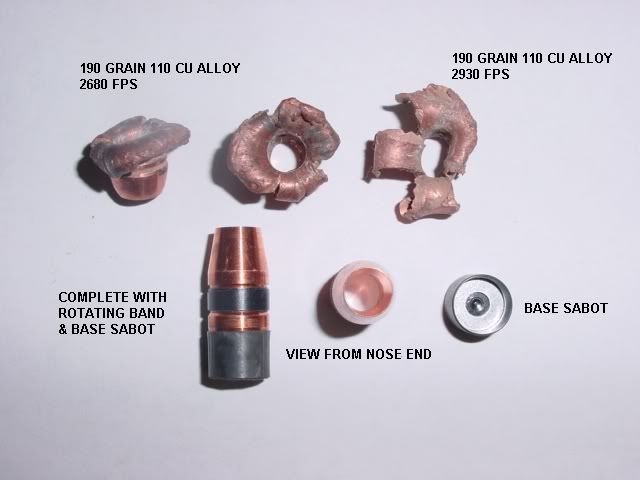 edge.