Here's the results of a bullet test conducted this past summer.
Results were a thread entitled "those amazing bergers."
The bullet is the one you started the thread with.
1158 VLD out of a 25-06 at either 3066 or 3366 I don't recall the exact number.
Impact distance was 100 Yds.
Bone penetration was through the largest bone in the 650 or so # boar hog.
Full penetration no bullet fragmentation: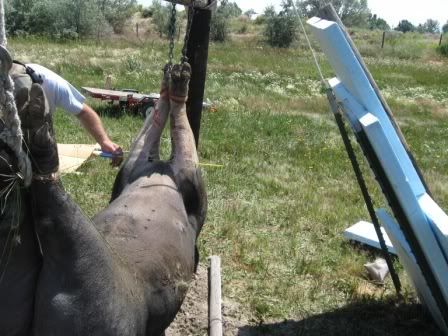 On side exit:
Off side entrance:
Body width of the boar hanging was 18"
338 225 NABs impacting at 900yd velocities was on the order of 17" as they were stopped by the heavy shoulder plate on the off side.
Those Bergers penetrated only two inches less as measured by the "dip stick" method, i.e. arrow.
Here's a pic of a 338 225 NAB embedded in the platte.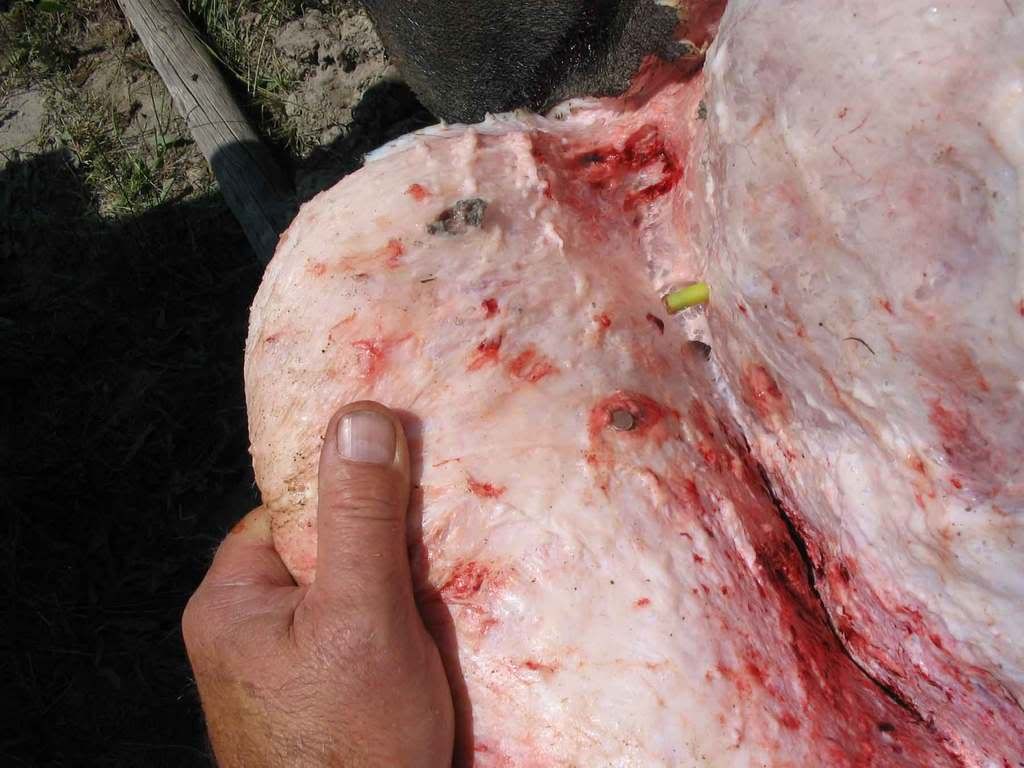 I wouldn't hesitate to use that bullet cartridge combination for any deer sized animal at a considerable distance or even at short distance.....