Today's bullets: Berger Hunting Bullets .264 Caliber 6.5mm (.264 Diameter) 140 Grain Match Grade VLD –
Berger VLDs all have a distinctive shape: a
Boattail
plus a
long
Secant Ogive
and a
small
Meplat
. Berger hunting bullets travel with a flattened trajectory because their Very Low Drag or "VLD" shape minimizes air resistance.
Penetration on impact makes a 2-3" channel before expansion. On expansion, Berger VLD bullets instantly shed 40-85% of their weight to create large, clean wound cavities. An average wound cavity measures 13" - 15" in the vital areas. Instant shock and massive loss of blood make quick, ethical kills.
Dependably lethal at long distances, Berger hunting bullets for 1-shot kill power.
Caliber
264
Diameter
0.264
Weight
140 Grain
Style
VLD
G7 BC
0.313
G1 BC
0.612
Recommended twist
1" in 8" or faster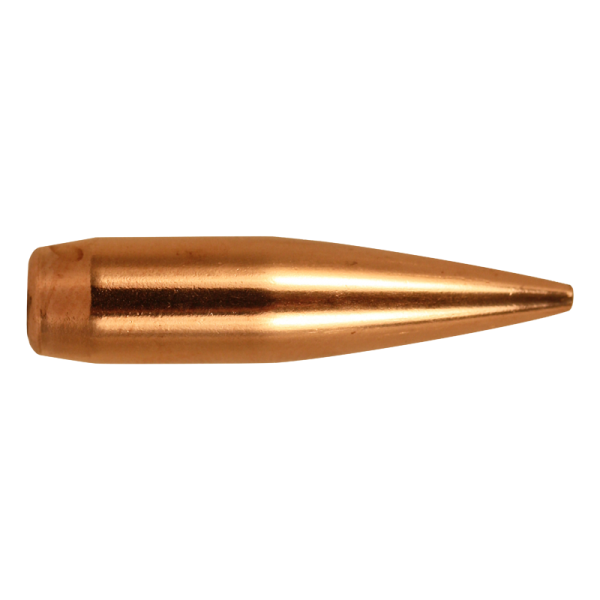 This product can be seen at: 6.5mm | 1 Shot Gear
Long Range Hunting members use cupon code: LRH