Re: Any great Gunsmiths in Utah??
---
Quote:
Originally Posted by
Chess007
Benjamin Hess from Black Tie Firearms is fantastic. He takes his time, so don't expect your firearm back in a rush, but you can bet it'll come to you in top notch condition. He's in Orem. Just google the website or PM me for his phone number
I hope the OP didn't wait 5 years for it.
Quote:
08-19-2008, 07:54 PM
__________________

I voted for my "FREEDOM", "GUNS", and "MONEY" - keep the change - UNK.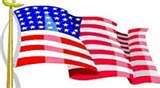 "I am always proud of my country!"
"Leadership Rule #2: Don't be an ***hole." - Maj Gen Burton Field.