Re: Amax vs accubond
---
I've taken an antelope doe and muley doe with 178 gr A-max off my .300 Win Mag ~300 yards. On both, had very little entry/exit hole but the internal were blown and DRT.
__________________

I voted for my "FREEDOM", "GUNS", and "MONEY" - keep the change - UNK.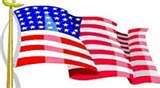 "I am always proud of my country!"
"Leadership Rule #2: Don't be an ***hole." - Maj Gen Burton Field.